Celebrate Earth Day with these upcoming events, book lists, and more!
In honor of Earth Day we will play games, read stories and listen to poetry that discusses different ways and things we can do to keep the Earth happy and things that makes the Earth sad.
Starting April 20, be sure to visit the Whitehaven Branch Library to pick up your Let's Make the Earth Happy Take Home Kit (while supplies last) which we will work on during the virtual program. This will be a fun educational event you will not want to miss!
---
Find recyclable materials and make something cool. Cut them into shapes, paint them, glue them on to something, and create something fabulous! Come back to find some of your art decorating YA area! Pick up your instructions from the YA area at the Bartlett Library.
---
INTERVIEW WITH ANDREAS KARELAS, AUTHOR OF CLIMATE COURAGE
Watch this recorded virtual program where we interview Andreas Karelas, author of Climate Courage: How Tackling Climate Change Can Build Community, Transform the Economy, and Bridge the Political Divide in America.
---
---
Find information on our Seed Library, Books, eBooks, eMagazines, online reference and databases, and more.
---
Learn all about the types of pollution and play a Natural Resources game!
---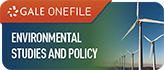 Investigate environmental issues with diverse perspectives from the scientific community, policymakers, and corporate interests.
---