More Children's Reading Lists…
Subscribe to receive our monthly Children's BookLetters by email.

eBooks & eMagazines
OverDrive for Kids
Our OverDrive eBook and eAudio service offers a Kids Reading Room where you can browse all of the children's material we have available on that service.
TumbleBooks
PLEASE NOTE:  Beginning Monday October 19th, Tumblebooks will require a Library Card to access.  You will need to enter a library card number once.  As long as cookies are enabled, then future visits will not require you to enter a Library Card number. While we would love for your to come into the Library to check out our books, you can also take advantage of these eBooks from your home computer. The TumbleBook Library provides animated, talking picture books which teach kids the joy of reading in a format they'll love. To learn more, follow the link and click on "Tumble tours" at the bottom of the page.
Zinio for Kids
Zinio eMagazines through RBdigital allows you to check out select current magazines and keep them forever with no checkout limits.
Interactive Stations and Research Databases
AWE Early Literacy Stations
Available in the library only. If inside the library, please ask for assistance in locating the stations. The Early Literacy Station (ELS) is a dynamic all-in-one digital learning solution for children ages 2-8. It requires no Internet connection, so it is safe and secure. NOTE: Not available at the Bartlett or Cossitt Libraries.
ABCMouse
Available in the library only. If inside the library, follow the link to access. ABCmouse.com is a comprehensive early learning site for children ages 2 through 6+, covering reading and language arts, math, science, social studies, art, and music. It is completely child-safe, with no advertising or links to other websites.
Kids InfoBits
Kids InfoBits is the perfect educational product for today's young learners. It's a content-rich, authoritative, easy-to-use resource featuring age-appropriate, reliable, curriculum-related content covering a broad range of educational topics. If accessing outside of the Library, please contact us for login information.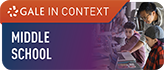 Research in Context
Designed especially for middle schoolers, Research in Context contains engaging reference, periodical, and multimedia content that are aligned with national and state standards.
World Book
The World Book Web is a suite of online research tools that includes encyclopedia articles, primary source collections, educator tools, student activities, pictures, audio, and video, complemented by current periodicals and related Web sites.
See full calendar of events.