Small Business
Industry Research / Directories
Skills Improvement
Libby
e-Books, e-Audiobooks, and e-Magazines
On Our Shelves
Top Subjects
In the Community
Linc/2-1-1 community information
Our LINC/2-1-1 Community Information Database includes several resources for those starting/running a business:
Journal/Magazine Articles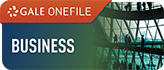 business: gale onefile
Gale OneFile: Business contains full-text coverage of all business disciplines, including accounting, economics, finance, marketing, management and strategy, and business theory and practice. Users will understand the activities of companies and industries worldwide through leading business and trade publications, which are updated daily. Complementing these titles is a selection of international, U.S., and regional news publications.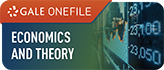 economics and theory: gale onefile
Gale OneFile: Economics and Theory offers a strong emphasis on titles covered in the EconLit bibliographic index. This content is useful for starting a business, marketing a product, developing policy, analyzing trends, constructing economic models, investing for the future, researching rates, and more.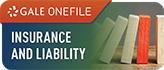 insurance and liability: gale onefile
Gale OneFile: Insurance and Liability addresses concerns over the protection of assets, physical or intellectual, ranging from the individual property owner to multinational corporations. Insurance and Liability connects researchers to hundreds of thousands of updated articles from leading journals.
leadership and management: gale onefile
Gale OneFile: Leadership and Management provides access to authoritative periodical content covering such topics as 21st-century skills, organizational dynamics and leadership, adult learning and continuing education, and more. Updated daily, this library resource is useful for researchers or any professional interested in career development.
Upcoming Business Events
need a library card?
Apply online today. Learn more on our Start Here page.