Business and Entrepreneurship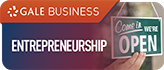 entrepreneurship: gale business
Search Gale Business: Entrepreneurship to learn how to plan, fund, start or manage your small business. Resources include; sample business plans, how to guides, articles, and websites.
---
data axle
Formerly ReferenceUSA
A comprehensive collection of databases and tools to help you start and run a business, connect to consumers, find a job and more. Databases include: 1) Businesses; 2) New Businesses; 3) Healthcare; 4) Historical Businesses; 5) Jobs and Internships; 6) Standard White Pages; 7) Consumer/Lifestyles; 8) New Movers and Homeowners
---
linkedin learning
LinkedIn Learning is a premier online learning resource offering more than 16,000 courses in 7 different languages covering technical skills, creative techniques, business strategies, personal finance, and more. New courses added weekly.
---
small business resource center
Located in the Business/Science Department of the Central Library, the Small Business Center is geared to serve the potential small business owner, the recently-licensed entrepreneur and the established small business operator. Find out more information about this center as well as links to other resources.
---
small business collection
(OverDrive/Libby)
Visit this special collection of Small Business eBooks from our OverDrive eBook service.
---
business & finance magazines
(OverDrive/Libby)
Check out business and finance magazines such as Entrepreneur Magazine, The Economist, MoneyWeek and more.
---
Linc/2-1-1 community information
Our LINC/2-1-1 Community Information Database includes several resources for those starting/running a business:
---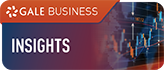 business insights: essentials
Gale Business Insights: Essentials delivers authoritative company and industry information, articles, and statistical data. Students, business owners, entrepreneurs, marketing professionals, investors, financial planners, and general researchers can explore real-world applications and develop analytical skills.
Training Material
---
grow with google
Grow with Google is partnering with the Memphis Public Libraries and various organizations across the nation to provide free training, tools, and events to help you grow your skills, career, or business. There are also a new collection of resources called the Remote Work Hub to help people communicate, learn, teach, and work from home.
---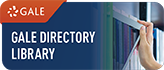 gale directory library
The Gale Directory Library is the online version of four quintessential directories: 1) Brands and Their Companies; 2) Encyclopedia of Associations: National Organizations of the U.S.; 3) Gale Directory of Publications and Broadcast Media; 4) Scholarships, Fellowships & Loans.
---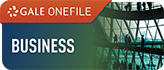 business: gale onefile
Gale OneFile: Business contains full-text coverage of all business disciplines, including accounting, economics, finance, marketing, management and strategy, and business theory and practice. Users will understand the activities of companies and industries worldwide through leading business and trade publications, which are updated daily. Complementing these titles is a selection of international, U.S., and regional news publications.
---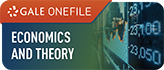 economics and theory: gale onefile
Gale OneFile: Economics and Theory offers a strong emphasis on titles covered in the EconLit bibliographic index. This content is useful for starting a business, marketing a product, developing policy, analyzing trends, constructing economic models, investing for the future, researching rates, and more.
Connect to Economics and Theory Gale OneFile
---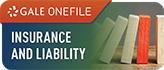 insurance and liability: gale onefile
Gale OneFile: Insurance and Liability addresses concerns over the protection of assets, physical or intellectual, ranging from the individual property owner to multinational corporations. Insurance and Liability connects researchers to hundreds of thousands of updated articles from leading journals.
---
leadership and management: gale onefile
Gale OneFile: Leadership and Management provides access to authoritative periodical content covering such topics as 21st-century skills, organizational dynamics and leadership, adult learning and continuing education, and more. Updated daily, this library resource is useful for researchers or any professional interested in career development.
---
need a library card?
Apply online today. Learn more on our Start Here page.